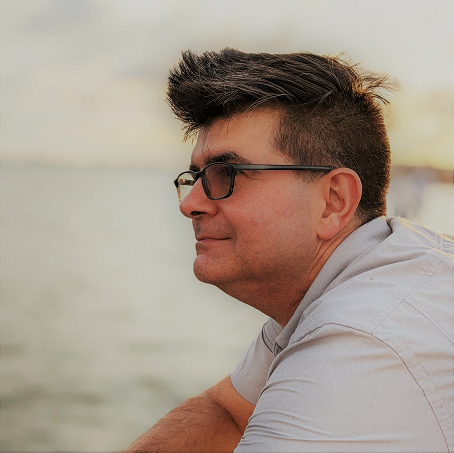 SOME DEFINITION
Ill-Defined Space provides analysis of activities, policies, and businesses in the space sector. These analyses attempt to bring some definition and clarity to a sector with many stakeholders, missions, and businesses.
AUTHOR
Ill-Defined Space is written by me, John Holst.
​
​If you've ever asked the following question, "What is this commercial space industry thing?" then welcome to my world. I will never have the answer to that question, but I do offer insights based on my industry experience and observations. I've tried defining, decrypting, deciphering, analyzing, and then translating the endless stream of the world's space industry activities, policies, and press releases. I've experienced varying degrees of success in my attempts to do so.
The upshot is that if you want thoughtful, occasionally useful, observations about the world's space industry, then you may want to read my analyses.
Boring, but potentially credibility-building information follows:
I have a Master's in Commercial Enterprise in Space through the Florida Institute of Technology. I was an undergrad at the University of Washington in Seattle and graduated with a degree in Journalism.
My analysis of the space industry has been a definitive source for national lawmakers and departments, news outlets such as the Wall Street Journal, Financial Times, Bloomberg, and the San Francisco Chronicle, publications like National Geographic, and National Public Radio. It's been published in The Space Report: The Authoritative Guide to Global Space Activity from 2014-2023 (here's a link to a 1Q19 promo copy). You can also see my work in Quilty Analytic's series of LEO Broadband Reports.
​
I've worked in the United States Air Force, Missile Defense Agency, Cobham, Space Dynamics Laboratory, the Space Foundation, and Quilty Analytics. I focused on space operations in the first few and conducted space industry research and analysis with the last two.
Contact
If you appreciate my writing and would like me to write for you, please reach out. I do have a tiered pricing system based on a piece's word number. If you wish to see examples of my work (aside from this site), please go to https://www.astralytical.com/insights or https://orbify.com/blog.
Why Stamps?
The space-themed stamps show just how interested many nations are in any space achievement–no matter which nation did the deed. Plus, many are beautiful works of art, so it seemed wasteful to not post them for others to enjoy.
Other Places You'll Find Me:
Astralytical: https://www.astralytical.com/insights
Orbify: https://orbify.com/blog
Homeland Security Affairs Journal: https://www.hsaj.org/articles/17245
The Space Report–The Authoritative Guide to Global Space Activity (2015-2023): https://thespacereport.org/
The Handbook of Security Science: https://link.springer.com/referenceworkentry/10.1007/978-3-319-51761-2_85-1
Any good coffee shop.