Subscription Options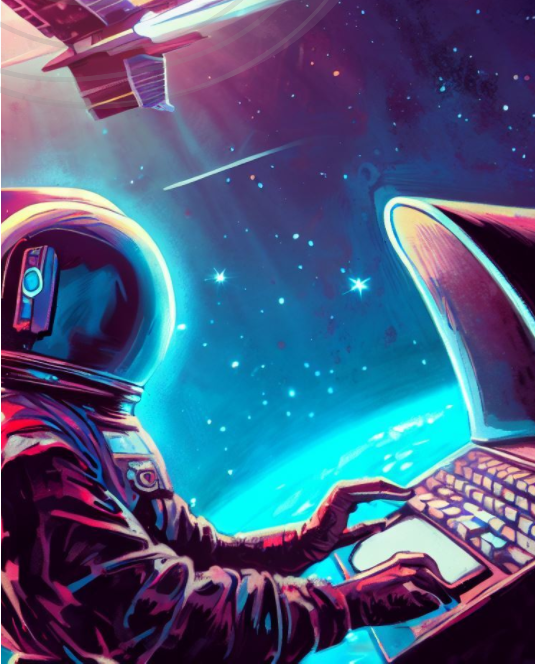 There are many ways to subscribe to Ill-Defined Space. Once you've decided, just click on the "Subscribe" button to make your selection.
Free!
There will always be a free option. Just sign up to get your weekly space industry analysis.
Price: Free
Donate!
Become a member of the Generous Givers of the Galaxy. You appreciate Ill-Defined Space analysis and writing and just want to contribute to its success. Continue receiving weekly space industry analysis while helping me pay the rent.
Price: $8 monthly/$82 annually
Get Space Industry Data Dashboards
Spacecraft Specialist 1st Class
Access to more detailed dashboards of spacecraft deployed this year. It is updated at least three times a week. Includes:
Spacecraft Deployment Summary: spacecraft and estimated mass totals, nations involved, etc. (from Generous Giver)
Space Operations Summary: spacecraft operators and nations, monthly totals
Service Sector: spacecraft services sector and subsector details
Smallsat Summary: small satellite details, operators, services, and more
Commercial Spacecraft Operators: commercial spacecraft operators and their spacecraft shares
Price: $20 monthly/$205 annually
Launch Technician 1st Class
Access to more detailed dashboards of global orbital space launches this year. It is updated at least three times a week. Includes:
Global Space Launch Summary: launch vehicle totals, shares, and spaceports (from Generous Giver)
Orbital Launch Services Summary: active spaceport launch statistics, nations involved, launch companies
Launch Vehicle Activities: launch vehicle activity details, monthly launch totals, mass estimates
Spaceport Activities: monthly launches, customer shares, launches conducted from spaceports
Smallsat Launch Summary: smallsat rocket launches, estimated mass deployed, shares, rideshare
Price: $20 monthly/$205 annually
Space Integration Expert 1st Class
Includes all current year's activities content from Generous Giver, Launch Technician 1st Class, and Spacecraft Specialist 1st Class subscription. It is updated at least three times a week. Again, this includes:
Generous Giver of the Galaxy Benefits
Launch Technician 1st Class Benefits
Spacecraft Specialist 1st Class Benefits
Price: $40 monthly/$399 annually
Smallsat Industry Ace
This subscription covers smallsat deployments and smallsat launches from 2019 through the year-to-date. It includes:
Smallsat Summary: Monthly Smallsat Deployments, Services Smallsats Provide, Mass Ranges, and Nations Operating Smallsats
Smallsat-Dedicated Launches: The kind and number of rockets nations used dedicated to launch smallsats only, overall smallsat launches, launch failures
Smallsat Launches/Smallsat Deployments: Overall launches for smallsat deployments, including rideshare, a history of those launches since 2019 versus the satellites those launches deploy
Smallsat Mass Deployments: What nations and rockets are launching the most estimated mass, in kilograms, into orbit
Nations & Companies Operating Smallsats: A treemap depicting the number of smallsats nations and satellites are operating in orbit
Nations & Companies Operating Smallsats: A treemap depicting the number of smallsats nations and satellites are operating in orbit
Smallsat Spaceport Activities: Where are smallsat rockets launched from and how many are launched from those spaceports
Price: $60 monthly/$695 annually