A Learning Opportunity: Blue Origin's New Shepard Failure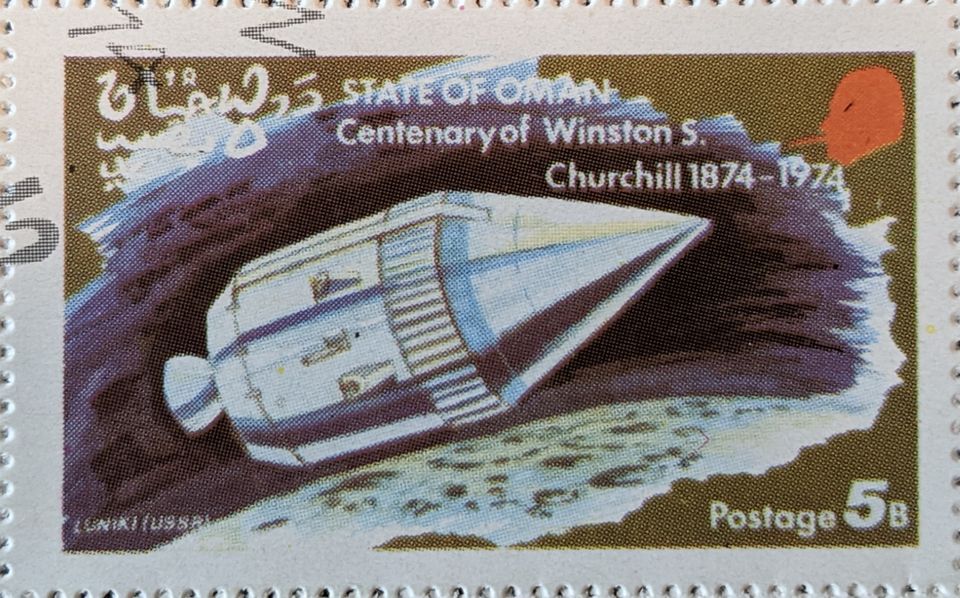 A Blue Origin New Shepard suborbital rocket's failure last week wasn't the best outcome imagined for the company's NS-23 uncrewed mission. With 22 launches under its belt before the failure, Blue Origin appeared to have a handle on its suborbital launch business. That six of those 22 launches safely flew humans provided more confidence in the safety of Blue Origin's New Shepard system. The NS-23 booster had been launched nine times before. Blue Origin didn't seem to have any issues with it on those previous flights.
Engine Failure?
That lack of launch drama is surprising, given that Blue Origin isn't mass-manufacturing New Shepard. It also isn't launching the rocket that often. Blue Origin began launching the rocket in 2015, averaging about 2-3 suborbital launches per year. The New Shepard organization of Blue Origin may not have the company's attention and resources as it focuses on New Glenn. That internal tug-of-war,  a low launch rate, and possibly prototype-scale equipment manufacturing don't create a recipe for a consistent company safety culture. Still, it's not as if Blue Origin is coming anywhere close to Pythom-level "safety" practices (there appears to be a more recent candidate with a similar safety attitude). And, until last week's failure, the company conducted 22 launches with no issues.
It is somewhat troubling, however, that a "flight-proven" New Shepard failed. Blue Origin hasn't provided any clue about what it believes caused the failure (perhaps because it doesn't know). Some have observed that the rocket's booster engine failed because the engine seemed to sputter during launch right before the capsule separated. Blue Origin makes some claims about this significant New Shepard part–the BE-3PM rocket engine–on its website:
"Like the Space Shuttle's main engines, BE-3PM uses high performing liquid oxygen and liquid hydrogen. BE-3PM is designed for operational reusability with minimal maintenance between flights. Our approach increases availability while lowering operating costs."
Suppose Blue Origin's investigation verifies that the engine is the problem. In that case, there should be questions about just how much maintenance will become the new "minimal" acceptance level and whether the operating costs were perhaps too low. However, it may turn out that there is a design flaw that makes itself known after several launches. Whatever the root cause of the launch failure is, hopefully, Blue Origin will be extremely transparent about the problem and how it's been resolved.
Looking at the Bright Side of Launch
While the company is surely gaining plenty of learning opportunities from investigating whatever drove the failure, one of the positive aspects of it was that no human was in the capsule. No one on the ground was injured. Another aspect–that the emergency separation system that rocketed the capsule away from the booster appeared to work about as well as expected–was also good news. If that is the case, then it may be that the payloads in the mission will be intact and ready to fly again.
There's also a positive that Blue Origin might view as a negative: the Federal Aviation Administration's (FAA) involvement in the failure investigation. The FAA might not be the ideal bureaucracy to monitor U.S. space activities, but it has at least experience with mishap investigations and passenger safety. The FAA will also provide an outsider's point of view, focusing on not just identifying the root cause but also in buttressing or writing safety regulations.
The FAA isn't known for moving quickly. Usually worries about the agency's slowing down a company's innovation and fast-paced progress are well-founded. First, however, Blue Origin seems to take a perverse pride in embracing a slow pace for its rocket-building efforts. Second, specifically for New Shepard, there doesn't appear to be much innovation and progress left to explore. As neat as the rocket is, it appears to be in quite a few ways, the pathfinder for New Glenn, providing fair rides for those who can afford them. The company has shifted its focus to New Glenn, but maybe whatever lessons that are learned from the New Shepard failure will apply to New Glenn?
The FAA's presence should be encouraged because it can help suggest and drive changes to prevent space industry tragedy instead of allowing tragedy to drive those changes (as it did with the U.S. air industry). Moreover, the FAA isn't unfamiliar with many of the daily technical topics that space companies tackle. For example, it is already working with the Centers of Excellence (CoEs) for Commercial Space Transportation (CST). Those COEs are researching areas that may surprise people unfamiliar with the FAA's CST efforts.
Let Transparency take Root
As the FAA works with Blue Origin, hopefully the truth of what occurred will be made known to the public. U.S. lawmakers are already ordering the FAA to do what it can to make the investigation as transparent as necessary. But that transparency should be extended past lawmakers and provided to the public. Releasing the information would benefit Blue Origin's suborbital business and bottom-line. Such transparency would provide confidence to the company's customers. It would also provide a veneer of Blue Origin being more serious about its business and safety practices.
Also important for having the FAA involved is to minimize some questions that would be raised if Blue Origin alone conducted its investigation. For example, the company or Jeff Bezos may be embarrassed by the New Shepard failure. That's a natural response, but some companies and people do what they can to keep the source of the embarrassment from ever being explained. If Blue Origin were to respond emotionally to the failure, instead of treating it as a business, it may deceive itself about what the root cause is. While the company would, hopefully, be honest in its eventual root cause analysis, the FAA's participation should minimize perceived and actual bias and conflict of interest concerns.
Blue Origin advertises on several of its website pages that safety is its "top mission." The failure doesn't mean that the company was negligent in its safety application. It is, however, an opportunity for the company to understand what went wrong and make sure it won't happen again. That will benefit not only the company's manufacturing and mission assurance processes but will, more importantly, keep passengers as safe as possible during a New Shepard ride to space. With the FAA's involvement, some of the company's lessons learned will hopefully be shared with other space launch companies–just in case.
Blue Origin should be grateful that the failure did not include fatalities. It might even be that the payloads on the NS-23 were unharmed. However, it now has the opportunity to learn from this failure, implement whatever changes necessary to keep passengers and payloads safe and stay in business.