Arianespace: The Only Fish in the Pond (and Keeping It That Way)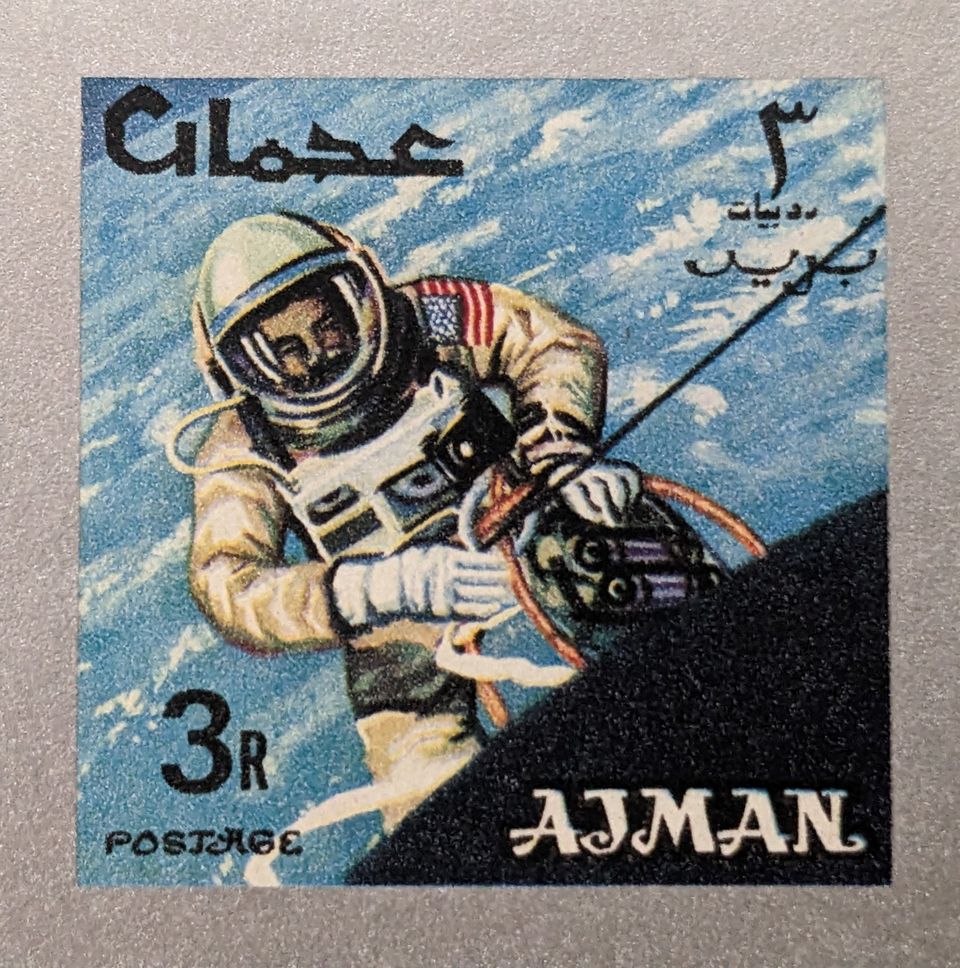 Representing a subsidized European space monopoly must be a stressful job. Every now and then, that monopoly needs to make some effort to demonstrate it's doing something. Or not. A few months ago, I penned an analysis/opinion of ArianeGroup's excuses for its Ariane 6 delays. Near the end of that article, I noted:
"It's difficult to understand why a company would not seem eager to launch its rocket after spending such significant sums. Instead, it uses excuses that the author correctly identified as (in my words) "lame." None of the excuses help explain why the Ariane 6 project is delayed to potentially 2024. It's as if ArianeGroup expected those excuses to be unquestioned, especially since ESA and the EU seem to accept them. That's a sign of a company comfortable in its entitlement. The company appears to be behaving in a manner that is daring the ESA to cut off its antics. It's not behaving as if it's serious about the launch business. Instead, it's behaving as an entitled monopoly."
The author referenced is Andrew Parsonson, who writes his analyses on his site, "Europe In Space'' (I recommend reading his stuff). At the time, Parsonson was rightfully concerned about ArianeGroup's excuses for stretching out the development of the Ariane 6. The excuses were nonsensical. The nonsense continued last week.
He Said What Now?!
Last week, Arianespace's CEO, Stephane Israël, kept up his attempts to keep all European Union/Space Agency money flowing to his company. As usual, Israël's assertion of what it takes to compete conveniently points toward Arianespace as the only possible solution. Ars Technica's Eric Berger reported his remarks:
"We need a reusable heavy launcher," Israël said. "Full stop. This is what we need. And I do not believe that Europe can afford two, three, or four big or heavy, reusable launchers. It will, for sure, [require] a lot of public money, industrial excellency, and I am more confident than ever that it will [require] solidarity in Europe to make it happen."
Although, uncharacteristically, Berger buried his article's lede. An Arianespace manager pushing his company as the only solution to Europe's launch challenges isn't that noteworthy. However, the fact Israël urges the need for a "reusable heavy launcher" is notable, considering his previous noncommittal remarks about rocket reusability. The certainty of his statement leaves no ambiguity–Ariane 6 just won't be able to compete in the global market. It will take a (single and expensive) reusable heavy launcher (manufactured by Arianespace) and (funded by) a unified Europe to compete (with SpaceX).
While Israël's admission of reusability's future in Europe is surprising, his constancy in his attempts to keep European space activities hostage to Arianespace is not. To be clear, he wants European taxpayers to fund reusability development and manufacturing only through Arianespace. He believes Europe can't afford more than one reusable heavy launcher and that if Europe were to pay for a reusable rocket, then Arianespace must manufacture it. However, reading Parsonson's latest analysis of ArianeGroup's SUSIE concept demonstrates that the company isn't close to fielding a competitive reusable rocket.
Squashing Competitors and Pushing Away Customers
Using Israël's logic, and based on how Arianespace is delaying Ariane 6 so far, it's easy to observe that Europe can barely afford the disposable European rocket that is the Ariane 6. Worse for Europeans, there aren't any alternatives available for purchase. An alternative European rocket would certainly be less affordable if companies adopted the processes and business practices used by ArianeGroup and Arianespace, which are expensive and slow. How much less expensive a European rocket similar to the Ariane 6 would be (and how much faster it might be completed)–if a company other than Arianespace developed it?
That might be why Israël also aimed comments at burgeoning European smallsat (Israël calls them microlaunchers) launch companies. While aiming to become profitable, those companies are likely to be quicker and less expensive–IF they successfully field their launchers. Those characteristics would pressure Arianespace to change its profitable, if indolent, business. To keep Arianespace in that state, Israël observed (from that same article):
"A huge mistake would be that this focus on microlaunchers destabilizes Ariane 6 and Vega C—it would be a historic mistake," he said. "Microlaunchers can be of support to boost innovation. But we should not make any confusion. This launcher will never give autonomous access to space to Europe. They're on a niche market representing maybe 10 percent of the market, and less than that when it comes to European needs."
First, there is no current autonomous space access for Europe. Arianespace succeeded in pushing European customers, such as OneWeb, the Italian Space Agency, and SES, to U.S. launch companies in 2022 by not having enough rockets available. Arianespace's insistence on keeping the launch business as the only path towards European space sovereignty proves to be a fictional anathema towards European space access as its companies go to foreign shores.
Second, why is Israël worried about a niche market representing "maybe 10 percent of the market?" Is Arianespace's market position in such dire straits that the company can't cope with competition for 10% of its market? That 10% claim is questionable, as in 2022, smallsats significantly outnumbered the deployments of satellites massing 500 kg or more. Perhaps he's referring to the mass differences between smallsats and traditionally large ones. Or, it may be Israël is referring to the value of the satellites. Either one could be true, but his phrasing is ambiguous, creating confusion.
Keeping Europe's Space Future Hostage
What are those European needs, anyway? It's not as if Arianespace is currently meeting those needs with either Vega C or Ariane 6. Wouldn't it make sense for Europe to foster competitors who can? If those smallsat launch companies cannot cater to European needs, they will find out very quickly. But now, no European launch company serves European smallsat operator needs. European companies such as Iceye, Fossa Systems, and Kleos Space deployed satellites last year. The catch: they did not use any Arianespace rockets, which means they didn't use any European launch system. Each company is a lost opportunity for European launch services, despite Israël's assessment that they merely serve as "support to boost innovation."
Based on its latest performance, Vega C (manufactured by Avio and launched by Arianespace) may require a slight market destabilization (some would call that market competition). In the U.S., Rocket Lab, Virgin Orbit, and SpaceX's Rideshare program all seem to find customers for their rockets, despite predictions of a "bloodbath" in the industry. The market destabilization that does occur would likely come from an incident, such as a rocket failure. However, because other competitors exist, the market stabilizes quickly as they take up the slack.
"No, There Is Another."
So far, ArianeGroup has managed to keep money flowing into its coffers as it scares lawmakers with a "separate we fall" narrative. It's the 800-lb gorilla in the European space sector and uses its power to keep smallsat launch companies from getting government investment. However, in the future, there is one European country with a legacy of manufacturing space launch vehicles far longer than Arianespace: Ukraine.
Ukraine applied for EU membership last year. Once it becomes a full-fledged member, it's challenging to imagine Ukraine not pushing its space industry assets. Although this is conjecture, it could be that Ukraine's industry is watching the Arianespace nonsense, seeing the opportunities it represents.
That country's rocket manufacturer, Yuzhmash/Yuzhnoye, built some very capable rockets, such as the Zenit and Dnepr. It may have plans on the table beyond the Cyclone-4–perhaps plans for reusable launch vehicles–that will surely put a stick between the spokes of ArianeGroup's money wheel. The Ukrainian government is rightfully proud of its space heritage. It isn't unreasonable to believe it will ensure its space industry remains in a position of strength when Ukraine becomes an EU member.
But for the likelihood of that conjecture to come to pass, Ukraine needs to finish up its Russia problem. Then it can head into that future, becoming what Arianespace has fought to avoid: European launch competition.