Current Global Space Activity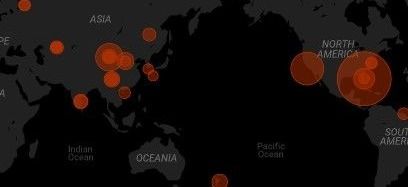 The Global Space Activity dashboards provide summary looks at this year's orbital rocket launches and spacecraft deployments. The time and dates referenced for each event is UTC/GMT.
Dashboard #1: Latest Launches
The Latest Launches dashboard provides activity data from the last seven days. The only location launch failures are mentioned is in the upper right corner of the dashboard. The rest of the dashboard only deals with successful orbital launches and spacecraft deployments.
Dashboard #2: Global Space Launch Summary
The Global Space Launch Summary dashboard provides information only about orbital launches from around the world. It contains the number of launches, the nations they are launched from, and the type of rockets being launched. Launch failures are only referenced in the upper right corner of the dashboard and not included in the rest of the dashboard.
Dashboard #3: Spacecraft Summary
The Spacecraft Summary dashboard provides information concerning the number of spacecraft deployments, the nations deploying them, the services they provide, smallsat shares of the deployments, and the estimated total mass of spacecraft deployed.
It's expandable--see the box in the lower right of the dashboard.
Clicking on the arrow in the lower left expands the left column to show the dashboard names. Those can be selected.
It's responsive--the charts change based on what you select. For example, selecting a row in the Latest Launches dashboard will zoom the map in on the specific launch site. Selecting a launch vehicle from the treemap in the Global Space Launch Summary dashboard will impact Launch Totals and the map. Etc.
To reset the charts, just re-select your selection (or reload the page--your call).
Are there Other Dashboards?
It's current--ish. I'm not in a race to publish space activity data, but I try to get it posted quickly, with data available at the time. That means some of the data will be updated as data sources get updated. I'm aiming to update dashboard data three times a week. Unless I'm on break.
However, updates are based on launch activity. If launch activity slows, so do the updates.
Data and Chart Attribution (Citation)