India, the Pandemic, European Entrepreneurs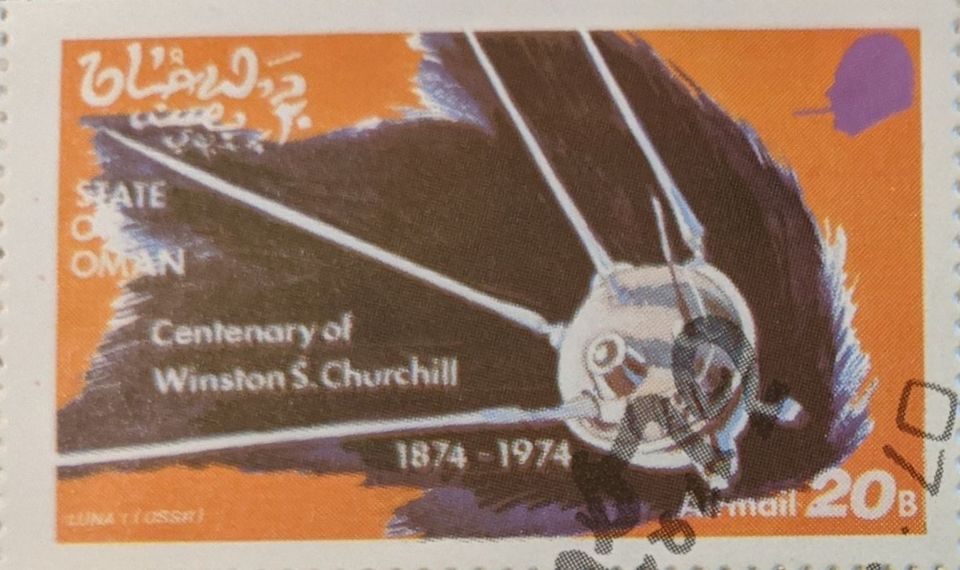 Nearly a month ago, I asked, "What is going on in India?" I asked that question because of the lack of any launches during 2020 from that nation. I made a few guesses about what, including a possible national response to COVID-19, and...even a blind squirrel finds a nut in the forest now and then.
Pandemic Slows Space Activity
This week the Indian Space Research Organisation's (ISRO) chairman, K Sivan, admitted to The New Indian Express that COVID-19 is the culprit (spelling is all the Express):
The maiden launch of the SSLV rocket, a smaller counterpart of the PSLV that ISRO developed to launch small satellites more frequently, was planned this year. However, the coronavirus pandemic has cripped ISRO's operations.
ISRO Chairman K Sivan has acknowledged that the organisation was facing trouble in carrying out regular activities. However, officials told The New Indian Express that at least two launches would happen by the end of the year.
There is the reason then. Not potential impacts of new small satellite launch services from rivals. The nation's 18% tax on indigenous launch startups didn't cause India's space industry to evaporate. It was merely India's response to COVID-19.
Mentioned in that same Express article, it seems as if the ISRO is very intent on launching its new Small Satellite Launch Vehicle (SSLV). Because of that goal, mission-critical ISRO staff are expected to work in certain manufacturing facilities to complete, the first SSLV, and possibly launch it in 2020.
Going back to yesterday's analysis, "Commercial Space Growth--Venture Capital Driven," which examined the U.S. venture capitalists and their funding of startups in the U.S. But, what about venture capitalist activities in other nations? Are there any similar investing groups in Europe? For example, Germany and France are great supporters of the European Space Agency (ESA) and have developed significant homegrown space programs (CNES and DLR). Both are home to quite a few successful space companies (Airbus, OHB, Thales, etc.). Both nations have earned a seat at the "space table."
In Search Of...European Entrepreneurs
Where are the European entrepreneurs and investors willing to back them? If they exist (as they do), why aren't they as prominent and numerous as U.S. entrepreneurs? I have spoken with entrepreneurs from France and Germany. Many of them have great ideas and technologies that, frankly, if they had been U.S. startups, would quite possibly have gained them much more reward and traction.
A common lament from these entrepreneurs is that risk-taking in Europe, especially risk-taking with capital, is discouraged. Those who do take risks, and fail, are punished--almost becoming non-persons. They can't bounce back. Imagine if risk-aversion were the cultural guidepost in Silicon Valley. The Angel investor scene in Silicon Valley encourages risk-taking, and the European entrepreneurs I spoke with understand that. While many elect to stay in Europe, some move. Some have moved operations and manufacturing from Europe to other nations with more opportunities and risk-acceptance--such as India.
Europe has been fumbling the "startup scene" for a few decades. We've already seen the European Union (EU) and its member states grouse about hypercompetitive U.S. "technology" companies, such as Facebook, Google, Microsoft, and Apple. The EU levied at least three large fines (billions of dollars) against Google during the last decade. It did this in what appears to be a rearguard action to slow down Google's competitive offerings and provide breathing-room for European companies to rise and become competitive.
Ten years is a lot of time and opportunity in the tech sector. Google hasn't slowed down and no European company has arisen to challenge the ad giant's dominance. And that's the point--at least from this seat in the United States; there don't appear to be any dominant European technology startups, including from the European space sector. Where are they?
A few reasons for Europe's startup quagmire may be found in a post about France's obsession with research and development (R&D). In the post, "Startups: It's NOT About R&D," the author, Nicolas Colin, thinks France's tendency to throw taxpayer funds into R&D projects of large companies (such as Airbus) isn't a good idea. Not if it wants a healthy startup scene. But it's an idea he indicates is broadly embraced by France's elites--its leaders.
In that post, he makes a few suggestions to foster startups:
Invest in local tech companies, not R&D

Grow them to be large and competitive

Once they get big enough, THOSE companies acquire R&D

R&D happens in smaller companies

They leverage:

Computers

Networks

They will be acquired by larger corporations (sound familiar?)
These ideas deviate slightly from Silicon Valley's way (which I am not saying is the best way--but it seems to be working). Still, while Colin focuses on France, his advice could be applied to grow Europe's space startups. The EU's Thierry Breton has already made it clear he'd like the organization to support space startups with one billion Euros. Does that involve investing in local space tech companies? Or is more R&D expected from the space startups (which is not what Colin is advising)?
We'll see in ten more years.