One Symposium Trend: Smallsat manufacturing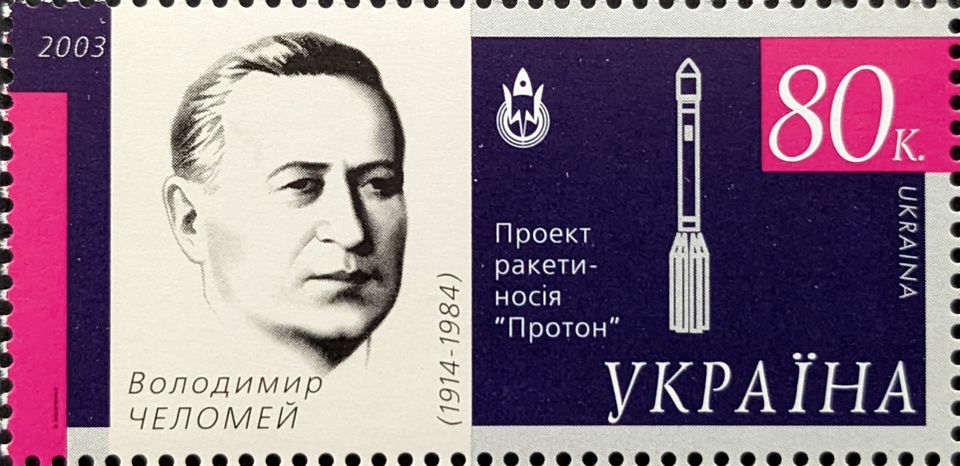 If you didn't receive an analysis last week, well, there was some weirdness where Substack thought I was spamming people. You can see what you missed, here.
If some readers don't know, I was a Space Foundation employee for a while as a research analyst. One of the things all employees worked on (and that I looked forward to) was the Space Symposium at the Broadmoor Hotel in Colorado Springs. It was always the busiest of times because Symposium was an additional duty for most of us. One of my additional duties became running Technical Track, providing a venue for engineers, CEOs, and policymakers to geek out a bit on some of the more inside baseball topics for the space industry. Generally, though, Symposium is a lot of work–but it's also plenty of fun. I'd like to think the guests attending Space Symposium agree with that sentiment.
All of the background information above is to explain the lens for my observations below.
Just One "Big" Announcement (and even that one is questionable)
Watching most of the announcements coming out of the 37th Annual Space Symposium in Colorado, the surprising lack of 'big' announcements was what struck me most about it. Sure, there was THE AMAZON ANNOUNCEMENT of a slew of launch contracts larger than even the DoD's National Security Space Launch efforts.
Of course, there were the series of lamprey-like space industry reports and press releases from nonprofits and companies that flood the media landscape each year the Space Symposium begins. Indeed, as the Space Foundation is wont to do, there were the national security space panels that received a certain percentage of media coverage. And the awards! Oooh boy, does the Space Foundation love handing out some form of aesthetically pleasing glass, plastic, and wood to some deserving person or company.
But, so much more goes on at the Symposium. The company's teams go through great efforts to get international space agencies and companies into the exhibit center (and to have them return). The Symposium hosts numerous other panels and speakers throughout the week. They have a Space Generation event typically the weekend before Symposium week.
While there was a smattering of stories, nothing else seemed to approach Amazon's initial press release salvo regarding Project Kuiper satellite launches. There was such a dearth of news coming out that even SpaceNews staff appeared compelled to publish at least three stories about Amazon's announcement (TLDR: Amazon's money is saving the skin of certain launch companies). It's amazing how excited people became over this story, even though anything involved has less tangibility than a dogecoin. The excitement is especially puzzling, considering that two of the three rockets involved aren't using ground-breaking technologies, and not one will save customers significant amounts of money.
That overall lack of other big news is odd, considering 10,000-14,000 people attended Space Symposium.
There could be all sorts of reasons for this, but a lack of access and communication isn't one of them. I know I took every opportunity to talk with people at the booths and ask them questions, especially international space agencies and international companies. They always had very interesting (at least to a research analyst) stories to impart, sometimes more interesting than they realized. I used as much free time as I had available (there wasn't much–we all worked our butts off) to navigate the exhibits and chat with people.
More Smallsat Manufacturing Capacity
With all of that out of the way, one trend (two, actually, but that will be in a different analysis) became evident in the other announced press releases. The first was the announcements of bigger smallsat "factories" from two companies: Millennium Space (now a Boeing asset) and York Space Systems. Both have publicly stated the intention to increase their manufacturing capacities, and now both have announced facilities that will allow them to do so.
Both announcements continue a trend of increasing smallsat capacity. Other companies, such as Airbus/OneWeb, Azista/BST, Blue Canyon, Starlink, and UTIAS/SFL are already well down this path. Each company can build more satellites in one year than legacy companies do in a decade. Moreover, most of them use form factors different and much larger than the cubesat busses offered by companies such as AAC Clyde Space and GomSpace.
They also tend to be faster than their cubesat manufacturing cousins. In the case of Airbus/OneWeb and Starlink, both can build quite a few small satellites in a day. Relative newcomer York Space, a Colorado company, is aiming towards the ability to manufacture 540 satellites per year (about 1.5 per day). However, Millennium doesn't provide a number as solid as the manufacturing floor pictured in its press release.
Less interesting is that both are increasing their capacities to cater to government, military, and intelligence organizations. York Space seems to include the potential for catering to commercial customers. We will see. While going after those customers makes sense short term, there is a tendency for U.S. companies to shift towards serving only those customers long term. However, Millennium seems wholly focused on the national security space sector. For either company, though I have no evidence to back up this hunch (aside from history, current trends, etc.), the following will likely happen: the U.S. government will overpay for their satellites (that's part of the allure for smallsat manufacturers). However, I have seen York provide ranges of $1.2 million - $5 million per satellite for reference.
It may be that Millennium eventually decides commercial is also a segment to focus on (and that York decides to expand its commercial efforts). Part of that decision could result from weighing the capability of each company's new manufacturing facility and the costs assumed to build them. If each one can crank out at least one satellite a day, then eventually relying on government missions to use that capacity to its fullest is folly. They may need to raise their prices (if they decide not to commit to commercial), as the U.S. government will likely not order so many to make that happen. It will probably seek out other smallsat manufacturers to spread the love. Especially since neither company appears to describe themselves as a minority, woman, and veteran-owned company (something many government-focused companies do). But then, this is the tech sector, and that type of inclusion is not encouraged.
China's Contributions
The following is related but did not come from any Space Symposium-related announcement. Two government companies in China have announced plans that will likely contribute to the smallsat ecosystem but minimally. The China Academy of Space Technology (CAST) and the China Aerospace Science & Technology Corporation (CASIC) are known in the global space industry. Both companies plan to have manufacturing facilities to build about 200-240 satellites annually. To be clear, the manufacturing capability each is planning to bring to the table is decent–certainly more than what China's companies can currently build.
However, the market they are aiming for will likely be local–China-focused–and perhaps might be offered to Belt and Road Initiative 'partners.' The main reason for that conjecture is the history of Chinese satellite manufacturers offering a great majority of their products to Chinese space operators. Of course, that can change, but there's another challenge for China's companies to overcome–the perception of cheating and stealing of intellectual property. That lack of trust factor–especially since the government is a part of their operations and seems to encourage IP violations–throws up a big "STOP" sign for foreign companies considering working with China's satellite manufacturers.
Since China has its smallsat launch ecosystem, this may not be a big deal to CAST and CASIC.
A Potential Unintended Opportunity?
However, Millenium's and York's additional smallsat manufacturing capacity may have come at an opportune moment when considering the Amazon announcement. SpaceX will be the most obvious beneficiary, as it snatches up those customers that Arianespace, Blue Origin, and ULA can't serve. Even with SpaceX's aggressive customer acquisition activities, it may be that there probably will not be as many launch opportunities for larger satellites.
While SpaceX has demonstrated flexibility with its launch schedule by adding OneWeb's launches, there is only so much range time. And while fortunately for SpaceX, its only U.S. competitor that uses the same launch ranges, ULA, isn't launching very often–SpaceX is still just one company. Amazon's KuiperSat missions will likely take up most of the slack in the other launch providers' manifests (if they ever complete their new rockets) and vie for range time. These circumstances add up to what could be a squeeze for those wanting to launch satellites.
With that potential scenario noted, perhaps smallsat form factors are the way to go for those entrepreneurs and companies contemplating new space missions? That's right–the Amazon announcement may have another unintended impact, which is to push customers over to smallsats. All of the smallsat manufacturing companies should be able to cater to those customers.
And while there may be more smallsat launch companies than Rocket Lab and Virgin Orbit, they aren't operating yet. SpaceX offers its Smallsat Rideshare program, which also benefits from smallsat growth. However, Rocket Lab and Virgin Orbit need to scurry to take advantage of this situation, as their launch cadences seem pretty spare when compared with SpaceX. But that might change if each one suddenly is confronted with the possibility of more customers that would like to get smallsats to space. Even the Space Development Agency may consider using smallsat launchers to get its constellation in orbit. The question is whether customers are interested in using smallsats for their businesses.
Commercially-focused or not, trustworthy or not, all the new smallsat manufacturers have the potential to contribute to commercial smallsat ecosystem growth. But getting those satellites to orbit might be the bigger problem for those companies in the open global commercial market.
Of course, if Starship becomes a reality, then all bets are off.