U.S. Commercial Satellite Communications Observed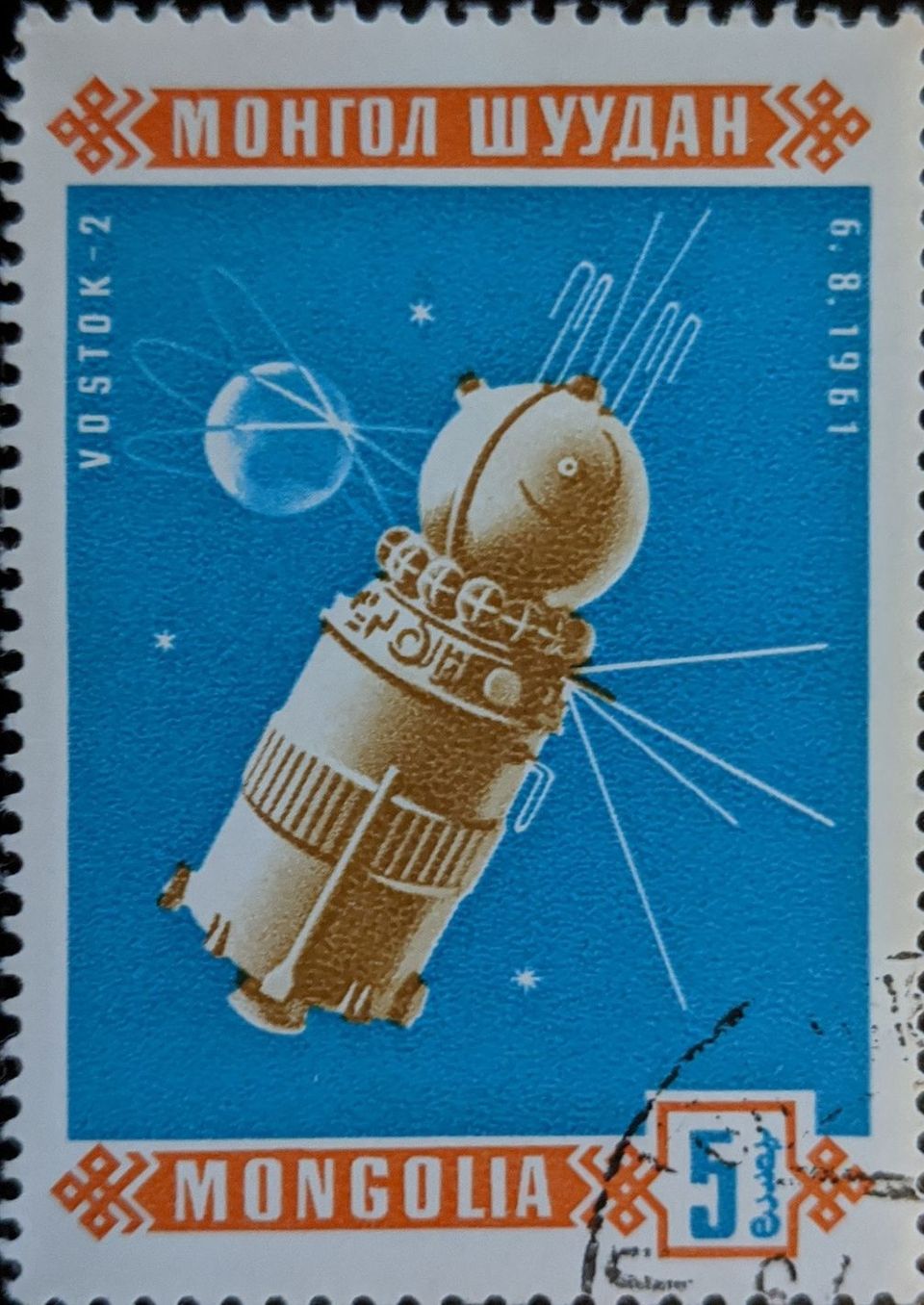 First--we called it.
Sure it was an easy, predictable call to make. Still, at the end of last October, when I was working for Quilty, we figured the folks in charge of National Security Space Launch (NSSL) procurement were going to select the United Launch Alliance (ULA). And SpaceX, of course (it would have been foolish to exclude the only company in the running that was proposing an already operational rocket). We figured they'd probably be allotting ULA a more significant share.
And ,,that's what the wise people in the DoD have done, even if ULA will be using a rocket it hasn't tested yet, much less flown operationally. Our topic was,, about markets, using corn to help illustrate our point:
"What would happen if NSSL could enter the market and choose from ANY type of product, whether from ULA, SpaceX, Blue Origin, or other? What if it could get fresh solutions, instead of only frozen ones?
It is a refreshing possibility to consider. Though, since it's NSSL, for the foreseeable future, it will still procure from ULA, keeping that provider afloat, because it views that option as being important to keep alive."
Yes, that was a terrible pun at the end, but I couldn't help it. Not sorry.
At least SpaceX will be operational.
Some Commonalities
Since there are quarterly reports for a few U.S. commercial satellite communications companies, we'll look at two of them. Echostar and Viasat seem to be weathering the pandemic just fine based on their quarterly reports. I won't go into their earnings details, as there are several sources out there for people reporting that type of thing already.
However, in a few ways, the companies highlight the same reasons for keeping their revenues reasonable during the first full quarter of pandemic-instilled uncertainty:
cost management/savings
increasing subscribers
existing subscribers are updating to plans offering more bandwidth
Echostar's Mike Dugan responded to an analyst's question during the ,,company's earnings call with the following about his service's subscribers:
"There's no question, certainly, in North America that the ARPU growth was significant in Q2. It was, grew over 5% from Q1 of 2020. So the ARPU was certainly up, and that's really an indication, at least in part of the higher utilization that customers had, upgrading plans, buying additional capacity as they exceeded data caps, that's what drove that in part."
Viasat's Mark Dankberg noted something similar occurring with Viasat's subscribers during ,,his company's earnings call:
"And so as the demand has increased, and we talked about demand increasing in two forms. One is the subscribers already have been using more bandwidth and then lots of people with lower-end services switching to services that can offer higher speeds and higher bandwidth. That is creating some stress for us in the highest demand areas. So one of the things we're going to be focused on is maintaining service quality."
So, no surprise, companies offering broadband service are seeing demand for it as people stayed at home, watching Netflix, or using other entertainment options over their services.
At the same time, I have to wonder how long a temporary "bump" both companies are receiving in subscribership and upgrades. Probably at least as long as the only reasonable way of dealing with the pandemic is minimal and masked interactions with other people. Cost-saving measures by both companies will probably stay implemented, as those measures don't appear to impact their operations negatively.
Dabbling in LEO
Keep in mind that these two companies are part of a larger satellite telecommunications industry that projects like Starlink, OneWeb, and Project Kuiper are taking on. Both Echostar and Viasat look at the LEO broadband constellations as more of a complementary type of business than rivals. Echostar's Hughes had contracted with OneWeb before its bankruptcy to provide a ground infrastructure to OneWeb's satellites. After OneWeb's bankruptcy, and then investment by Bharti and the United Kingdom, Hughes joined in, investing $50 million into OneWeb.
Since Hughes was working with OneWeb's satellites, testing them through its ground system, Hughes has insight into some of the satellites' operations and potential. Echostar's Charlie Ergen noted this during the earnings call:
"...we know that the technology works. I mean, we obviously have been heavily involved in the ground segment in terms of testing the current satellites that are up. And while there's still a lot of technical things to do that we know the system as planned, original plan can work...."
$50 million is a relatively small amount to invest into OneWeb--a company requiring billions to deploy and operate a LEO constellation. Still, it is a tentative vote of confidence in OneWeb's system by a seasoned space operator.
Viasat's Mark Dankberg elaborated on how he views LEO broadband constellations on his business in response to another question:
"So we're comfortable with our situation. I think it will bring growth to the market. I think it will expand the market. And we've been anticipating, as we've done each time we've launched new satellites, that we'll be able to improve the amount of band with how we can deliver to our customers in each of those markets as we launch our satellites."
Viasat hasn't followed in Echostar/Hughes' footsteps to invest in a LEO broadband satellite operator. However, it is experimenting with a 6U communications demonstration cubesat (Blackhawk) on-orbit (deployed in late 2018) and working with Blue Canyon Technologies to build a 12U cubesat for tactical military communications. The company has also floated plans for a LEO constellation (instead of going with initially announced plans for a MEO constellation).
This plan is a strange thing. It seems optimistic when considering that current estimates for developing, manufacturing, and deploying satellites are billions of dollars. Pertinent as well is the fact that both companies still haven't deployed their latest and greatest geosynchronous satellites.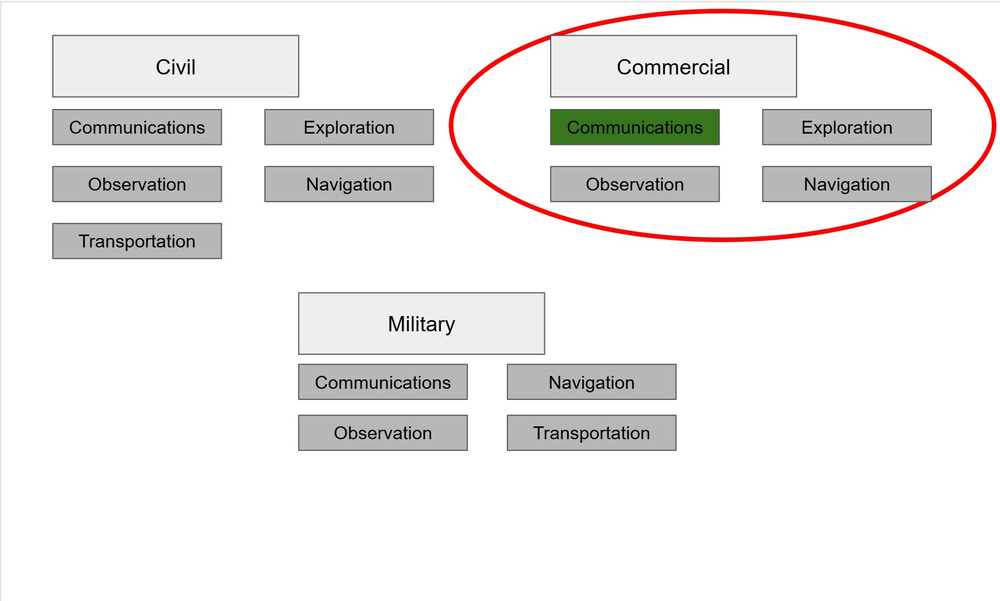 Both companies are identified as commercial space operators (above). In the big scheme of things, the global space economy, these two companies fall under a category like the Space Foundation's "Space Products and Services," which in 2017 came to slightly over $210 billion in revenues. Specifically, Echostar and Viasat are associated with commercial direct to home broadcasting and communications within that category. Those two subcategories account for more than half of overall global revenues within the products and services category. The combined revenues of both companies, on the other hand, account for barely over 1% of all revenues in space products and services.
It makes sense for Echostar to invest a small amount into OneWeb. Echostar doesn't need to worry about small satellite development, coordinating launches, etc. OneWeb can deal with that. But for Viasat to consider operating its own LEO constellation...how is the company going to finance that? It's not investing much in cubesats currently, but those are for military, probably tactical communications purposes--a government mission. A LEO communications constellation will require more. Viasat is perhaps aware of this.
It will be interesting to watch both companies.