Quo Vadis, India? And a Kiwi Space Company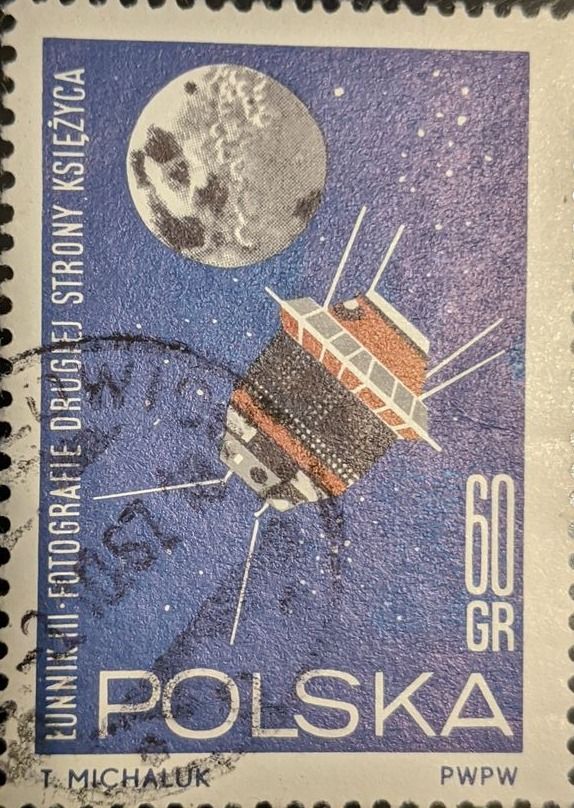 These two analyses look at space happenings in India and New Zealand. India, in particular, has been a terrific space foil to China's space activities. While the U.S. has voiced concerns about China's activities, it's good to know that China worries about India's admittedly limited space capability and activities in its backyard.
It seems only fair.
What is going on in India?
India's launch service provider, the Indian Space Research Organisation (ISRO), typically launches enough orbital rockets annually to place itself behind Europe's launches and slightly ahead of Japan's. That's fifth place (fourth, if we exclude European cooperative launches), which isn't too shabby considering the ISRO's "competition" comes from nations with very prolific launch service providers, such as China, the USA, and Russia. But there appears to be something different with India's launch service in 2020--nothing has launched this year.
The ISRO has historically conducted 3-4 launches by mid-year, for the past five years or so,...but it hasn't launched a single rocket in 2020. Why? Normally, this kind of pause can be attributed to a nation or a company recovering from a launch failure, but there were no Indian launch failures this year or last year, in 2019. Maybe the nation has been impacted by the COVID-19 pandemic more severely than other nations?
After some searching, the only real news stories surrounding India's launch activities have to do with policy/organizational changes. In late June, the country's Department of Space ,,announced reforms aimed at:
...tapping the potential of entire country for unlocking its potential by enabling private enterprises and start-ups to undertake end-to-end space activities. In addition, the reforms are also aimed at mitigating the large and upfront investments required to set up facilities for undertaking space activities through sharing of such existing facilities under ISRO.
In other words, India wants commercial companies to have more opportunities in the nation's space sector. It's establishing a new agency, the Indian National Space Promotion and Authorisation Center (IN-SPACe), to regulate those interested private companies. However, ,,others have pointed out that laws, such as an 18% tax on Indian commercial companies to launch with an ISRO rocket (whereas foreign companies don't pay that tax), tend to discourage Indian companies from launching on an ISRO rocket. This type of thing induces Indian companies to start up and register in a different nation--then use the ISRO for launching their satellites.
That news noted, based on timing alone it's unlikely that the reforms themselves are responsible for India's launch pause.
Why raise a concern about India?
There are some things to note about India's launch activities:
Nearly 100% of the primary payloads it launches are for government missions
Its launch vehicles, particularly the Polar Satellite Launch Vehicle (PSLV), have been heavily used by international smallsat operators to deploy smallsats as rideshares.
U.S. smallsat operators specifically, such as Planet, Swarm, and Spire, all launched and deployed satellites on the ISRO's rockets.
Most of the smallsats launched on India's rockets are rideshares. This means if there is no primary payload, the smallsat operators needing those rideshares have to wait until a primary payload appears. This particular problem is exacerbated by the fact that India's primary payloads tend to be for government missions (civil and military). If there is no government payload (as appears to be the case currently), then India probably won't launch rideshares alone.
Some smallsat operators probably can't wait a half year or longer for India to launch a rocket. The lack of Indian launches may impact smallsat operators who expected to have satellites on orbit now. This was one issue ,,SpaceX's Rideshare Program addressed for U.S. smallsat operators (and why SpaceX added more rideshare launches).
This lack of any launches is an indicator of what else may be happening in India's launch market: smallsat launchers like Rocket Lab and smallsat rideshare providers like SpaceX may be impacting that secondary market for India. Both launch more frequently than the ISRO. Both may actually be less expensive than the ISRO's services. Companies that used the ISRO's services, ,,like Planet, are finding SpaceX's offering more compelling and competitive.
Whatever the issue is, it will be interesting to see how India moves ahead with its space programs--especially considering the announced space industry reforms.
Ups 'n' Downs in New Zealand
And suddenly, a Kiwi company ,,announces something that sounds suspiciously like a reusable sounding rocket. The company, Dawn Aerospace, unveiled its Mk-II Aurora suborbital spaceplane this week. The company contends that the Mk-II is a demonstrator, able to take off like an airplane and loft a single 3U cubesat (which has a mass ~5 kg) into a parabolic flight--higher than 100 km above the Earth. Then, it flies back to refueled and flown again "within hours."
I am unsure what Dawn's play is here, aside from building a smaller demonstrator before continuing on to a Mk-III version. Sounding rockets fulfill a valuable role, allowing researchers, scientists, and students to test out payloads/concepts for little money. It seems like a niche market, which has been the domain of government operations. Some of the hype surrounding Dawn is likely from New Zealand itself. It's a bit proud of Rocket Lab and to have what appears to be another space launch company (even if its rocket just reaches suborbital altitude and speeds) gives that nation more space cred.
There are several existing sounding rocket programs that are supposed to accomplish similar feats to what Dawn is proposing with the Mk-II (except for the reuse and turnaround time in hours and not months). NASA offers its ,,Sounding Rocket Program, and its rockets fly as high as 120 km. Supposedly, the program is inexpensive because risk acceptance is higher (if a sounding rocket blows up, it's not blowing up a $100 million satellite). Its sounding rockets can lift payloads up to 500 kg. And there are quite a few different launch areas for NASA's program. India has a similar program it runs out of its Thumba Equatorial Rocket Launching Station (TERLS). Germany offers its STERN program for students. There are other nations doing this, too.
First--Dawn needs to actually prove the Mk-II Aurora can fly safely and return. Without that, the demonstrator displayed in the company's press release might as well be a static display. During this period alone, we might see that Dawn's plans for the Mk-II were a little optimistic. Virgin Galactic thought its SpaceShip series would've been conducting suborbital commercial flights before 2020. And now here we are in mid-2020 with no VG launch yet. XCOR wanted to field its Lynx spaceplane but went bankrupt in 2017. Let's assume Dawn learned from some of VG's and XCOR's missteps.
Then, Dawn needs to engage with more nations than New Zealand for the company to capitalize on the flexibility aspect (launch from any runway) of the Mk-II. This way, it can also be where customers are, instead of asking customers to transport satellites to New Zealand. It also needs to offer services that are much cheaper than the SRP programs, as well as less expensive than SpaceX's Rideshare and Rocket Labs smallsat launch services.
Obviously, Dawn Aerospace needs to overcome a few more challenges, including those leading up to operating an actual suborbital spaceplane. If it does that, then that would be newsworthy.